Local Plumbers In Metro-Detroit
In Macomb, St. Clair, Wayne & Oakland County
If you are looking for a full service plumbing company that can handle any job with the highest professionalism, then you have come to the right place.  Drain Detectives offers Sewer cleaning, hot water heater installation, drain cleaning/repair, sump pump installation & repair, garbage disposals, drain snaking, hydro jetting or water jetting and much more. Should you be interested in, or are in need of service for any plumbing related issue in your home or business, contact us right away. Customer satisfaction is guaranteed, our plumbers are very experienced and can tackle any job that you can think of.  Contact us today to get our experts out to your home or business!
Drain detectives offer affordable plumbing services in Southeast Michigan. Wayne, Oakland, St. Clair and Macomb County are the main areas we service in MI.  We offer emergency services as well a we understand emergencies happen every day, even on holidays. We want you to feel comfortable knowing you can have a dependable plumbing company when issues appear. We want you to feel confident when you call (586) 296-0036 or (248) 645-2448 you will get timely, dependable service with reasonable prices. 24/7/365 means we have an on-call service, so you do not have to wait multiple hours or until the next day for a response.
Full Service Plumbing Company
No Plumbing Project We Can't Handle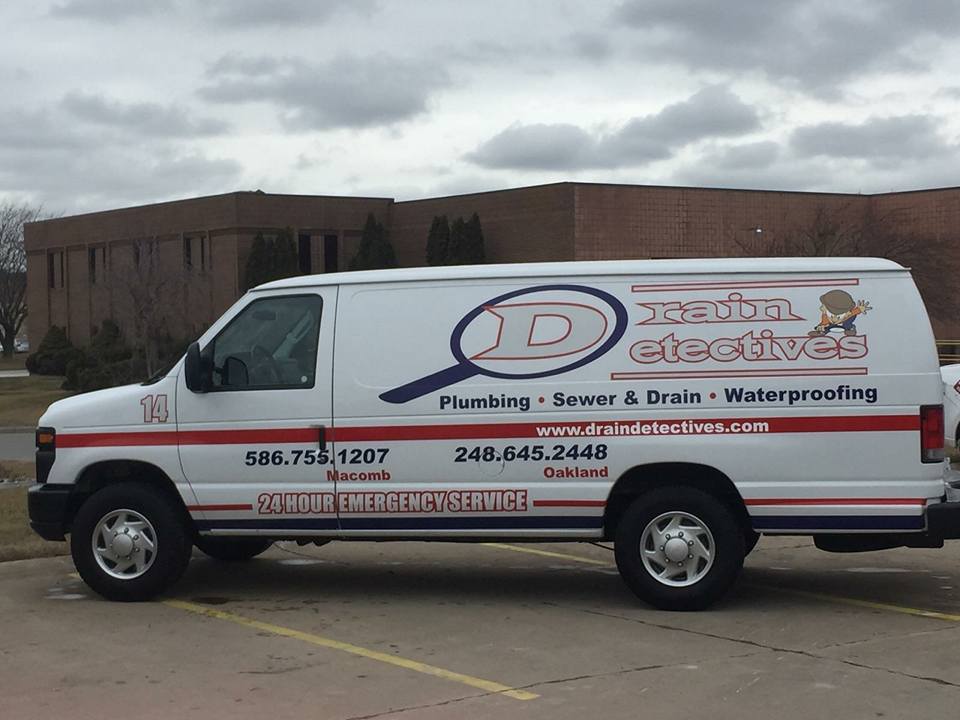 Our licensed plumbers will  keep you informed each step of the way with any important information which may be valuable to you. Our technicians are very professional and courteous and will first assess the situation and provide you with an informed decision on how to solve your individual plumbing problem.
There is no doubt that when you have Drain Detectives come out you will be 100% satisfied.  Our plumbers are very experienced and possess the tools to conquer any plumbing task presented to them. If you are seeking a plumber for your home or business we guarantee our work.